"Last night they came, alone, in groups, with a friend
Through the aisles, crowds, taking their place on cue,
Chatter, talk, that clink of glasses with wine red
While I carefully plated a menu new...
Noises rose, laughter, new acquaintances born
Experiencing the food, my creative chore,
Unique, conversational, in such good vibe,
As we ate inside a West Elm home-store!"
The idea was born, the time came, and just as quickly, it was all over. But not for nothing.
Two months of hard work paid off last night, when 29. hosted it's first ever Supperclub dinner inside the West Elm Chelsea home-store in New York! 15 guests were treated to, apart from my non-stop banter, a tasting menu inspired by Indian cuisine. The story behind it all? What is 'home' to me. Oh, and if it's not already hard enough playing host + chef, I was also trying to be the event photographer!
We started with a Amuse Bouche of Veg Korma & Barley Risotto with Pomegranate Seeds. Served on these oh-so-cute Color Glaze Pinch Bowls.
Course 1 was inspired by my first home - India, and 'chaat'. Roasted Beets with Coriander Raita & Spicy Orange Compote mimicked the flavors of a sweet & spicy fruit chaat at a street corner. How I missed those quintessential paper plates!
Plated on Scape Dinnerware.
Course 2 took me to my adoptive hometown, South Africa, and home to the love of my life (my husband of course, what were you thinking?!). His family's famous fishcakes made a mark on the menu, with my own spring twist! Tilapia Fishcakes atop a Green Bean Puree and Pickled Red Cabbage - aren't these colors almost too wonderful to eat?! Sigh, I fell in love all over again...
Plated on Slate Coasters.
Course 3 was inspired by a place that I have always called second home (if not first!). That housed, educated & grew me into who I am. Asia. With the love for ground meat, crispy skins and noodles, Singapore and Hong Kong have a fond influence on my menus. I presented a deconstructed spring roll with Chicken Keema, Pastry & Cucumber Noodles. All brought together with an Achaar Aioli. And even though it's [still!] not warm outside, we were all about spring on our plates with those pretty yellow Kai Lan flowers strewn around! Do you see them?
Course 4. Last savory course and the last food photo I took before I started celebrating (and drinking!) to the close of a wonderful event. Going back home to India for this one, it was my take on a typical North Indian weekday meal. Millet Pilaf served with Bharta & Two-Lentil Cream. I strongly believe that everything looks better when round. Or perhaps it's just my neat-freak OCD...
Course 3 & 4 were plated on the Organic Dinnerware series.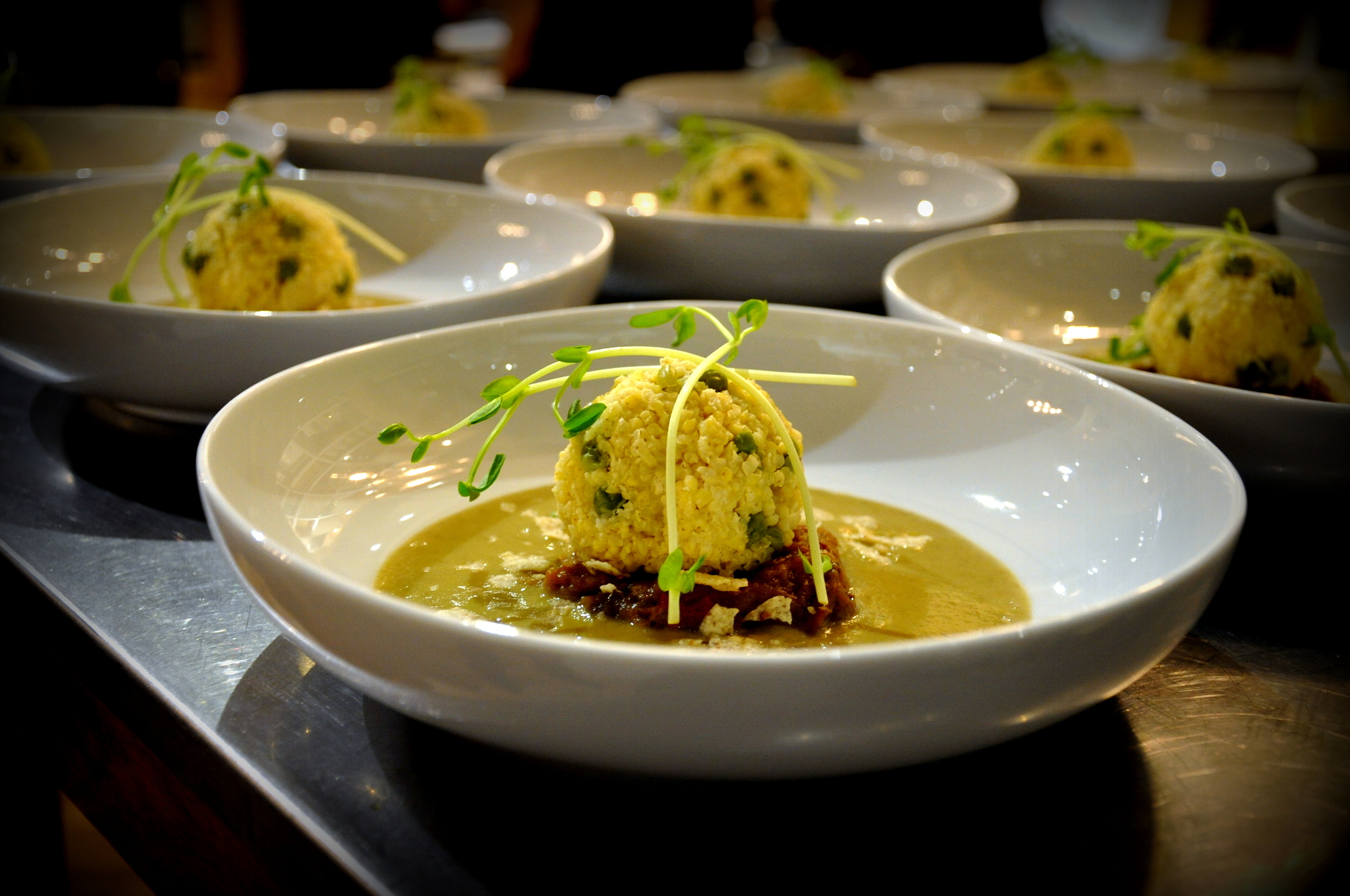 Before moving on to dessert, I served a fresh Pear & Curry Leaf Rasam (cold) as a palate cleanser. Course 5 was a Cardamom Flavoured Custard (resembling Kulfi) with Fresh Strawberry Mollasses and Murmura Chikki (below). Unfortunately, I didn't get time to take pictures of these, but I know it was well received when some dishes were wiped clean even before I could introduce the dish. Always a good sign. Always!
So, was it successful? Yes. Would I do it again? In a heartbeat! A big big thanks to Katelin for making it all happen & Irit for ensuring the dinner was effortless & seamless!
Head over to West Elm Chelsea and snag the dinnerware you see in the pics - you will not be disappointed. As for me, I am always around working on my whimsical culinary fancies. Come in for a taste, or simply say hello! 29. is eager to meet [and treat] you.
Till the next Pop Up, stay hungry!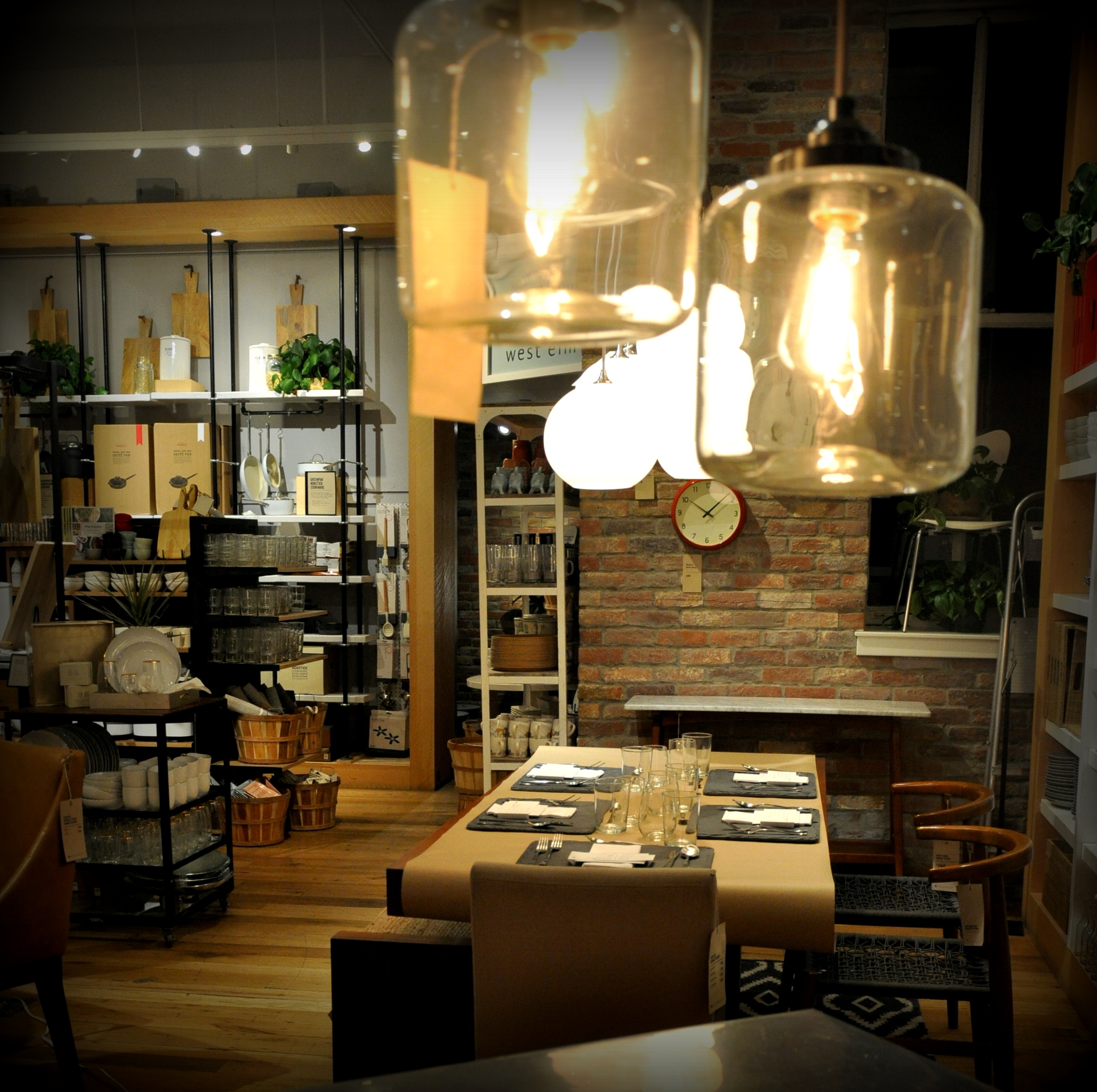 [Disclaimer - This post is NOT sponsored by West Elm and all recommendations are my own]